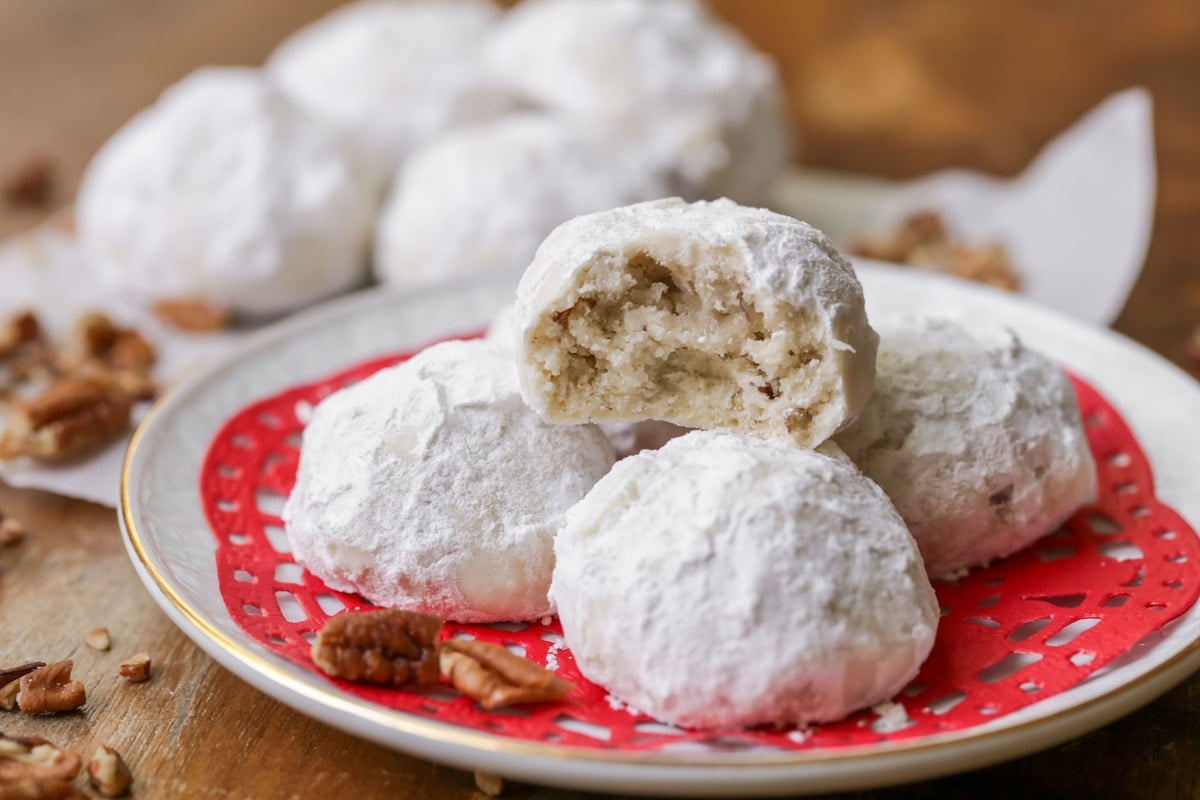 When I was growing up, baking cookies was a very big part of my mom's holiday preparations. One day she made chocolate-chip-oatmeal-raisin cookies, the next day butterballs, and her melt-in-your-mouth sugar cookies the day after that.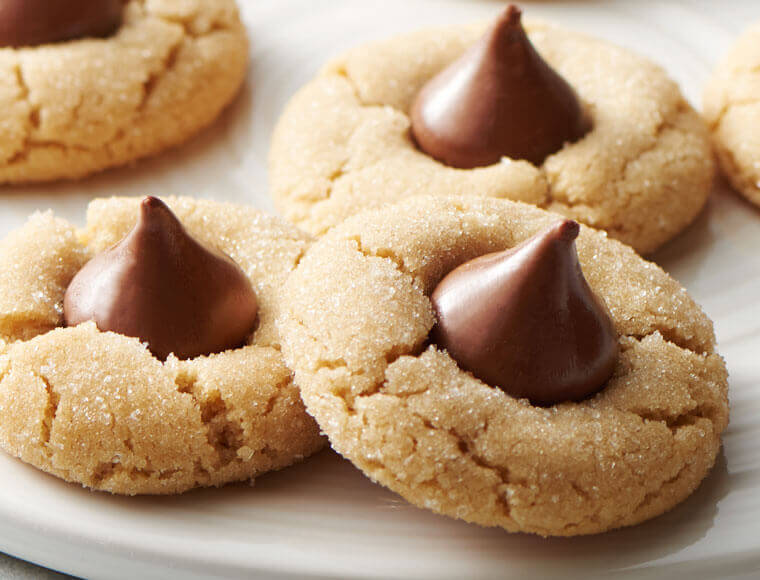 On subsequent days, she turned out thumbprints, Brazil-nut cookies, something with candied fruit, and seven-layer bars whose coconut (yuck!) made them the one cookie safe from me.
Baking was my mom's domain, but for one cookie, the whole family was enlisted. The recipe for springerles was an heirloom handed down to Mom from her mother and hers before that, stretching back through generations of German women who were obviously not afraid of a complicated and arduous process to turn out this holiday cookie.
Locating a key ingredient was an early challenge. Once available at the local grocery, hartshorn also called baking ammonia became more and more difficult to find. By the late seventies, only select pharmacies carried the nasty-smelling stuff. It comes in hard white lumps that have to be ground using a mortar and pestle – my father's job. But that doesn't mean that curious kids didn't lean over his hands to watch. But here's a warning from one who knows. Whether grinding or leaning, don't breathe deep or you'll clean out your sinus cavities and likely fry a few other vital organs.
Those select pharmacies issued Hartshorn with a warning. 'Poisonous until baked.' Really? But we'd been eating raw springerle dough yea these many Christmases. Huh. Did the warning stop us? Nah. What's life without risk – and a fingerful of filched cookie dough?
The remaining springerle ingredients were easier – flour, sugar, anise flavoring and seeds, and eggs – a lot of eggs. Mom's recipe called for a full dozen! Breaking all those eggs – that would have been one of my jobs. I might also have turned on the electric mixer – until added flour made the springerle dough so stiff that it had to be kneaded by hand. This was physical work! And we were far from a finished cookie.
We took turns rolling out the dough with a regular rolling pin – but truthfully, none of us were as skilled as Mom. She made it look easy to roll uniform slabs of dough down to an eighth of an inch.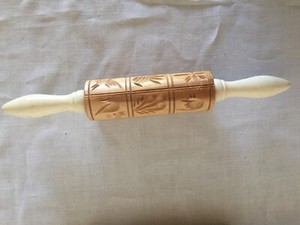 And then, she'd reclaim the special springerle rolling pin that we all examined, spun, and tried to decipher every year. Six inches long with cream-colored enamel handles and embossed with mysterious and intriguing designs. Rectangles framed squares of small animals, a pineapple, and a flower basket, and exotic shapes we only ever saw on springerles.
We watched in awe as Mom pressed and rolled that stiff dough into something resembling an old-fashioned patchwork quilt. Magic! Pop or one of the older kids carefully applied a big butcher knife along the lines and finally, those little rectangles began to look like a cookie!
But looking like a cookie and being a cookie are two different things – at least when you're talking about springerles. These cookie-like pieces of dough now had to be scooped onto cookie sheets and laid out on the dining room table (covered with dish towels) to rise overnight. Kids' job – moving raw cookies to the dining room table – without eating them (or only so few they wouldn't be missed!)
The next morning, Mom was up early to bake the first batch so we could top off our breakfast with a warm, soft springerle. That's a distinct and important memory. Springerles can be warm and soft – if you eat them within minutes after they emerge from the oven. And then they start to harden. The longer you store them, the harder they get. Risk-your-teeth hard unless you dunk.
Are springerles worth the work? To some, absolutely. To others? Yuck. Some, myself included, like eating one or two every year – for the memory more than the taste. Certainly not enough to put myself through cranking them out!
My mom was the only one in her generation of seven siblings that made springerles every year. Only one of my generation has made them – and likely won't do it again. And only one of the next generation continues the tradition – when he can find a source of hartshorn via the world wide web. Springerles are no longer a cookie in our family. They are a memory.
My mother died in 1997, and in the ten years before that became less and less able. So I'd guess that Mom made her last batch of springerlies somewhere around 1988. After my holiday visit that year, she sent me home with a tin of cookies. The sugar cookies were gone before I unpacked, the butterballs by the next day. But the springerles lingered. I loved them as a kid, but as a grown-up, they were an un-acquired taste. Eventually, who knows why, I put the four remaining springerles into a pint-sized blue mason jar and forgot about them. I didn't know it would be Mom's last batch. There was no hermetical seal on the jar, no varnish on the cookies. I didn't freeze or protect them from sunlight. I just put them in the glass jar, not expecting them to last.
But last they did. Perfectly. White, smooth, and yes, break-your-teeth hard. Or that's what I assume. Would you eat thirty-year-old cookies? Me either.
I have many family treasures. Antiques rich with family lore. Stuff I hope to hand down to my nieces and nephews though they won't likely want it as I didn't particularly care about having my mom's recipe box. But those four antique springerles? Those now reside with my nephew David who rivals my mom for the number and variety of Christmas cookies he turns out every year – including those challenging springerles. I hope as he rolls out this year's batch with his grandmother's special rolling pin, he glances up at the small glass jar with her springerles, circa 1988, and smiles. I hope too that he'll keep shipping a few fresh ones my way so I can keep savoring my springerle memories.