Yes, the Christmas tree is still up. And yes, it is real. But it's still so pretty…and unless I walk too close, the needles stay attached. What's the hurry?
Quiet, hibernating days here at Casa Crosiar. Tree gazing, winter watching from our windows, pink-eye retreating. Yes, I had a raging case. No, I did not go to the doctor soon enough. Three weeks and a zillion eye drops better, I'm 98% cured. And yes, lesson learned. Docs are there to help!
Writing goals… Alas, not as much progress as I might hope. (There's never enough time in the first month or so of the semester, especially with over 40 students enrolled in one class!) The conclusion of my novel-in-progress persists in its haziness. My characters have a lot to say as it approaches – and I'm listening. But could I wish they'd make some big decisions? YES! Alas. I'll keep listening. Writing business goals? Yet another work-in-progress, but a few plans laid and a few steps taken. Building a system from haphazard history takes time too!
What I have been doing a lot of? Hanging out at home and devouring books – what I call a good winter! Here's my round-up since last time.
Belle daCosta Greene was a fascinating real person in the employ of JP Morgan, another interesting character, to tend and build his collection of rare books. In the early twentieth century, for a woman to hold such a responsible position, to negotiate the exchange of big money in the company of men, is interesting in and of itself. But wait there's more… Belle was also the daughter of Richard Greener, son a black man and Spanish woman, the first black (though quite fair-skinned) grad of Harvard. So Belle passed and as a result, could move in New York's elevated class – something she never could have done as a black woman at that time. So I enjoyed learning about this intriguing woman and am grateful to the authors for that reason. I could wish the book had been edited with a sharper pencil as I found a fair bit of redundancy.
And now for something completely different. Much of this novel is set in a family compound on a pond on Cape Cod and populated by some of the most dysfunctional grown-ups you'd ever hope not to meet. Given how Elle was raised to see marriage as a throw-away commodity, her struggle to choose between her lost love and her doting husband doesn't seem terribly unreasonable. Her upbringing and the struggle made for a rather itchy and uncomfortable read, but the writing was strong. So do I recommend it? Sure – if you've got a high itch tolerance.
I really liked this story – another about the power of reading. Grace Bennett doesn't see herself as a reader at the book's beginning or as brave, but the only job she can find is in a dingy bookshop. With so many books around, she falls under their spell – on the recommendation of a handsome customer. So she became a reader – for herself and also for those who begged to her read aloud in an air-raid shelter. Which she kept doing every night when she wasn't on patrol putting out fires and saving people on the streets of London. Books and stories helped her and the people who listened survive the unthinkable. I found the writing a tad simplistic. But I loved reading about the power of books!
I really liked Krueger's This Tender Land, but my hopes for this book were dashed when I saw it was a prequel to his crime series. You might know by now that crime is not my preferred genre and I don't usually read series. But if the rest of the series is like this one, I might change my mind. Because this was very good – coming of age, trying to make sense of bias, alcoholism, the mysticism of the Ojibwas, great and believable characters… Yeah, this was more than what I think of as crime. It is a recent book, this prequel of Krueger's. So was he this strong a writer when he began his series years ago? I don't know. But it could be worth a try. Certainly, it will be worth gifting to my guy who loves crime series. Don't tell!
Four college students, different as they could possibly be forge an unlikely friendship strong enough to last decades. One becomes defined by her career, another enters a disastrous marriage, one's determined to be a vagabond forever, and the fourth has a child to raise alone – until ovarian cancer kills her. But not before she hands over guardianship to the other three, each with a particular charge to support her near-adult daughter. It's an interesting take on friendship and how much one person impacts others even when those others hadn't particularly noticed. Good storytelling, good life lessons, good book. I'll read this author again.
Oh boy, what a book! If you like a road-trip story, you'd have to go a long way to find one better than The Lincoln Highway. I loved A Gentleman in Moscow so I was looking forward to this one by Amor Towles. And it did not disappoint. Three young men and a smart little boy make their way from Nebraska to New York City – a detour on their way to California. But it's far from smooth sailing. They meet up with a cast of fascinating characters and a series of adventures that keep the trip interesting. And they discover a lot about themselves and about life too. My only complaint? I need to discuss what happens in this story – and it's not my turn to pick the book for our Book Club till April! So there's one particular scene that will haunt me until then when hopefully my smart friends who've read the book will help me see a happier way to interpret it. I wish more of them had already read it!
I've had the second book in Nora's latest trilogy for some time, but it's been on hold until I had time to re-read the first and read the second – because there was almost a year between their publication dates! I needed a refresh. What better time than a cold January to escape into the mythical world she built. It's a classic trilogy from Nora – a woman finding her power because she must fight a good versus evil war with a partner who happens to be major-league sexy. I always enjoy the family and friends that Nora surrounds our lead players with. Fantasy or not, she creates characters I'd like to hang out with – real-feeling people with lots of humor and heart, even if they can fly, cast spells, or talk to animals. And hey, I'd like to do all that too. I'm not entirely convinced I want to ride a dragon, but I'm warming to the idea. Maybe in the third book. Wait for it…
I had to buy this book because of the premise – a disjointed group of people stranded overnight in a library due to a massive snowstorm. I've always liked stories about strangers who come together in ways they didn't expect. There are always backstories, revelations, and some sort of transformation. All that happened in this book too, though one backstory dominated all the others – and could have benefited from a sharp editing pencil. I also had expectations that books might play a more central role but they took a back seat to addiction which was a major player in the story. So all in all? I liked but didn't love this book.
And that wraps up my reading and writing in the last twenty days. Looking forward, my friends at FLARE will feature a Romance Writers Panel on February 10 which I'll be sad to miss, but my book club always takes precedence – especially since we'll be discussing another FLARE author and hearing Laurie Gifford Adams talk about how she came to write Attic Letters.
And February is when my guy and I celebrate birthdays, that sweet day in the middle devoted to love, and our slow crawl toward lighter evenings and warmer days. So it is a month I like – for the chocolate, the wine and roses, the books, and the joys of being with someone who knows me so well. We'll likely spend a great deal of this month nestled in our home, limiting our Omicron exposure and/or hunkering down from the snowstorm heading our way. But with our ample supply of all the above-listed treats, who can complain?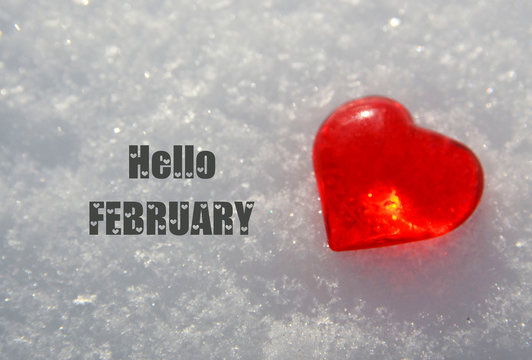 May your own February be as warm and sweet!